Hailiang America Corporation
The US division of China Hailiang Group is a national supplier of copper and brass tubular and fitting products. Our products are manufactured to the highest standards of quality and fully certified to industry standards for dimensions and material composition. Hailiang America Corporation has established regional distribution locations and local sales representation for customer support and expedient delivery of product. Please contact our National Sales Office at 1-877-515-4522 for more information.
China Hailiang Group
China Hailiang Group was founded in 1989, with copper processing being the initial corporate focus. The ensuing years have seen extensive growth and diversification into Real Estate, Education, Metal Trading, Lodging and many other capital investments.
Hailiang is one of the world's premiere manufacturers of copper, copper alloy and brass products including rod, fittings and tubular products.
China Hailiang Group is committed to excellence with highly efficient, well managed production and services. Our growth strategies are founded on continued Research and Development, Quality Control, and expansion of our global presence through promotion of brand recognition.
Products

Leading the industry with State of The Art Manufacturing we offer copper and brass fittings and tubular products manufactured to the highest quality and certified to meet or exceed industry standards. Please feel free to download our product information and contact us to discuss our products.
Sales and Customer Service

Our National Sales Office and Customer Service center is located in Reading, PA and provides sales and customer service support to our customer base and network of professional sales organizations. Please contact us for further assistance or additional information at 1-877-515-4522.
Chinese Manufacturing Facility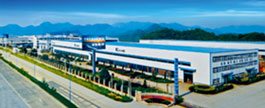 Document Downloads